About Us
Abien Home Care, Inc. is owned by a Registered Nurse with over 12 years of nursing experience. Each care giver is licensed and proficient in CPR and with up-to-date criminal background checks. We are bonded, insured, supervised and screened. We value a relationship with our clients based on mutual trust, respect and interdependence. We have grown in people and experience because we understand the substance of roles of each member of our team. We appreciate and we recognize. In return, our employees take excellent care of the families we serve.
Our team includes:
Doctors
Registered Nurses
Licensed Practical Nurses
Certified Nursing Assistants
Home Health Aides
Companion Care Attendants
Our Clients and their loved ones
Our services may be defined according to the needs of our clients. You may request for our service on an hourly basis, 24/7 or just on specific days of the week. We can arrange for the most helpful care solution which fits you. Our team members are also affiliated with several health institutions. In this way, we are assured that the care you receive are informed by the most recent care strategies. Regarding enrollment, we accept Medicaid and Private Insurance. Private pay clients are also welcome at any time. We bring the client at the center of these services. We look at your multiple needs and we construct a care plan which is consistent to your needs. If you want to speak to our health counselors to discuss other concerns, please send us message.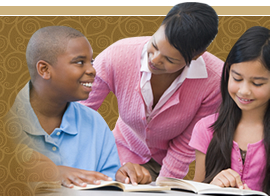 Someone that truly Cares and is Dependable
Home Health Aide Training
Skill private duty nursing (Pediatric and adults)
Wound care
Personal care
Respite care
Live-in 24 hrs service
Companion care
Contact Information
14904 Jefferson Davis Hwy., Suite 411
Woodbridge, VA 22191
Office Phone Number: 703-910-4025
Fax: 703-910-4318
E-Fax: 703-831-8503
info@abienhomecare.com
Business Hours:
Mon - Fri 9:00AM - 5:00PM
Saturday - Sunday on Call Only
(On call staff available 24/7)
Visitors: