Our Services
Different persons have different needs. The uniqueness of each need makes each person require individualized assistance for him or her to continue living comfortably. Abien Home Care offers personal in-home services that are flexible and reliable.
We offer services including:
Home health aide training
Skill private duty nursing (Pediatric and adults)
Wound care
Personal care
Respite care
Live-in 24 hrs service
Companion care
What We Do:
Training for home health care attendants
Tracheostomy, Ventilator and G-Tube care and monitoring
Medication instructions as ordered, reminders and monitoring
Diabetic care and monitoring
Personal and environmental hygiene
Incontinence care
Vital signs monitoring
Assist with mobility
Range of Motion exercises
Diet monitoring as recommended
Light house keeping and laundry
Errands and shopping
Transportation to appointments and socials
A free post hospitalization assessment and help with follow-up care as needed. We accept most of the waivers and offer all the assistance you or your loved one may need in these areas:
Always Ready To Provide Support
Abien Home Care staffing representatives will be able to assist you and your family with the care and support that you need. Whether for a few hours/day or 24hrs/day, every hour will be full of attentive services and worry free for your care givers.
Take some time off and relax, bring some balance to your life, maintain your exercise routine and travel, knowing that we have you covered.
We accept Medicaid and Private Insurance. Private pay clients are also welcome at any time.
You have our attention. We will be there when you need us 24/7.
Where You Are is "Home"
We all need a little help now and then, that's what we do best. You deserve the feeling of independence and self-esteem, while using the continuing involvement of loved ones. We promise you will experience that needed trust from the one on one Abien Home Care will offer you.
Call us for a free assessment. For private pay clients, we can negotiate and agree together depending on your needs while giving consideration to your budget during this period of economic hardship.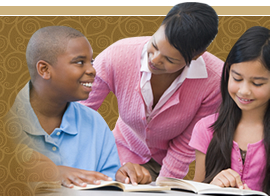 Contact Information
14904 Jefferson Davis Hwy., Suite 411
Woodbridge, VA 22191
Office Phone Number: 703-910-4025
Fax: 703-910-4318
E-Fax: 703-831-8503
info@abienhomecare.com
Business Hours:
Mon - Fri 9:00AM - 5:00PM
Saturday - Sunday on Call Only
(On call staff available 24/7)
Visitors: